Jobs
RIF offers a comprehensive benefits package including health, dental and vision plans, generous annual leave, 403(b) plan with company contribution and company paid life and disability.
---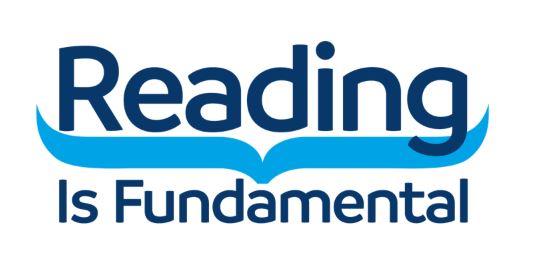 Join an amazing team. Do amazing work.
Reading Is Fundamental (RIF) is seeking a full-time Program & Community Events Coordinator to join our Community team in Washington DC. The RIF Community team supports thousands of schools, districts, community partners, and others across the country that engage with RIF to implement key programmatic activities and leverage RIF's reading resources. The Program & Community Events Coordinator is responsible for providing project management and logistical support for these programmatic initiatives with a focus on planning and implementing program-based community events.
The Program & Community Events Coordinator is also responsible for providing essential support to RIF's community members to help ensure effective program implementation overall. In addition, this person will serve as a representative of RIF at conferences and local literacy events which may include some public speaking. S/he is responsible for traveling to and staffing events. The Program & Community Events Coordinator will also be trained to deliver literacy workshops as determined by the Community team priorities.
ESSENTIAL DUTIES & RESPONSIBILITIES
Proactively manages the implementation of planned programs, projects, events and activities within a dynamic environment of shifting priorities.

Monitors project deliverables and timetables while maintaining communications with cross-departmental stakeholders and external collaborators to ensure compliance with partner agreements.

Responsible for tracking progress on projects, coordinating cross-departmental deliverables, maintaining clear documentation, and managing logistics for related events.

Coordinate and attend RIF program events, including RIF's Books for Ownership reading celebrations, local literacy events, and conferences at which RIF will have a presence.

Deliver RIF literacy workshops to share RIF's programs and resources to community stakeholders, as needed.

Reports to and collaborates with the Senior Manager of Community Relations to set priorities and understand strategy to achieve project objectives.
KNOWLEDGE, SKILLS & EXPERIENCE
Bachelor's Degree in communications, journalism, marketing, education or other related field.

1-3 years of related experience.

Travel required (up to 40%), including out-of-state trips.

Background in project management and event planning.

Background in dynamic and charismatic public speaking.

Background in customer or client relations.

Experience in K-12 education highly desirable.

Strong Project Management and organizational skills, including the ability to function within a fast-paced and fluid environment and handle multiple tasks within established deadlines.

Excellent written and verbal skills, including the ability to produce quality written and presentation materials and the ability to represent RIF in the community.

Capacity to work in a collegial environment that depends heavily on teamwork.

Understanding of the children's literacy crisis in the United States and commitment to the mission of Reading Is Fundamental.
To Apply: Please submit your cover letter including your salary requirement, and resume for consideration.
For further information on RIF, please visit: www.rif.org
RIF is an equal opportunity employer.