Jobs
28-Mar-2018 to 27-Jun-2018 (EST)

DC, USA

Salary

Full Time
RIF offers a comprehensive benefit package including health, dental & vision plans, generous annual leave, 403(b) plan with company contribution, and company paid life and disability.
---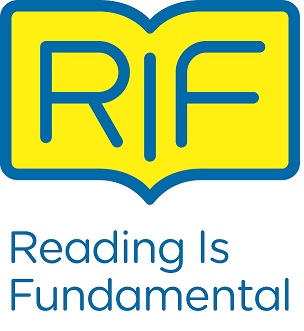 Join an amazing team. Do amazing work.
RIF is the leading champion for children's literacy, empowering millions of children to read, learn and grow. We are committed to a literate America by inspiring a passion for reading among all children, providing quality content and resources to make an impact, and engaging communities in the solution to give every child the fundamentals for success.
We are looking for a Drupal Developer responsible for front-end development, theming, and back end support. This position requires a combination of programming skills (PHP, HTML, CSS, JS, etc.) and technical strategy skills (Drupal and Non-Drupal tool integration, database architecture, etc.) The best candidate has a strong understanding of Drupal and other tools that support a Non-Profit technical infrastructure. Though there will be opportunities for vendors and supporting contractors, ability to navigate the entire web development process, including design, development and deployment, with back-end knowledge, as a one-person show is a necessity.
RESPONSIBILITIES:
Responsible for helping formulate an effective, responsive design and turning it into a working theme. Responsible for designing and implementing new features and functionality, establishing and guiding the website's architecture, ensuring high-performance and availability, and managing all technical aspects of the CMS. Work closely with stakeholders to ensure an effective, visually appealing, and intuitive implementation. Will implement ongoing regular backlog fixes and features and assist in the development and integration of non-drupal tools.
Qualifications:
Bachelor's degree in related field

5-10 Years' experience building responsive websites using Drupal CMS, HTML/HTML5, CSS/CSS3, and JavaScript/jQuery

Knowledge of PHP, PHP files and theme functions, and knowledge of the Drupal theme layer

Comfortable working with debugging tools like Firebug, Chrome inspector, etc.

Ability to understand CSS changes to have consistent style across platforms and browsers

Ability to convert comprehensive layout and wireframes into working HTML pages

Experience developing web solutions in Drupal and PHP implementations for scaling web traffic

Ability to architect enterprise Drupal solutions including data, display, and information architecture

Advanced site-building experience including deep familiarity with Drupal modules such as CTools, Views, and Panels

Through understanding of the Software Development Lifecycle (e.g. Requirements, Design, Development, Testing) and exposure to Agile or iterative SDLCs and ability to contribute at all stages.

Experience with Salesforce.org, Engaging Networks or Blackbaud a plus
How to Apply
Applicants should submit a letter of interest, resume, and salary requirement. We will only consider applicants that include these requirements.
For further information on RIF, please visit: www.rif.org.
Phone calls and emails regarding this opportunity are not accepted.
RIF is an equal opportunity employer.