Jobs
Washington, DC, USA

60000-65000 60,000 to a maximum of $65,000 depending upon qualifications and experience.

Salary

Full Time
The AAG provides a generous and comprehensive employee benefits package, including group health, dental and vision plans, life/AD&D and long-term disability insurance, matching 403(b), flex plans for medical and dependent expenses, commuter Smart Benefits, and paid sick and annual leave
---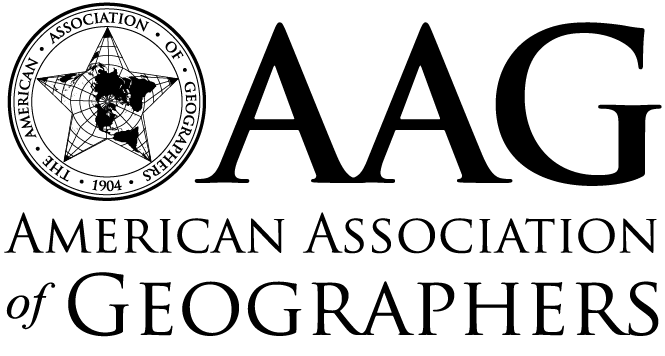 Questions of geography-where, and why there?-lie at the heart of humanity's greatest challenges, from sustainable development to human rights to climate change. The American Association of Geographers (AAG) is a nonprofit scientific and educational society with professional and student members from nearly 100 countries who are at the forefront of academic and applied geography globally. AAG members share interests in the theory, methods, and practice of geography, which they cultivate through the AAG's annual meeting, scholarly journals, and other events and communications, including affinity groups and more than 70 specialty groups. Now in its second century, the AAG is in the midst of a transformation to serve its members more effectively and advance geographical expertise and viewpoints in local, national, and global discussions of public policy, education, urban and transportation planning, environmental monitoring, sustainability, and other fields.
Location: The AAG, a non-profit membership association located in Washington, DC, is looking for a full-time Digital Marketing Coordinator. Hybrid Position (Washington, DC and Remote). Due to the important nature of this position, location in the Washington, DC metro area is not required, but strongly preferred.
Position: AAG is seeking a Digital Marketing Coordinator to manage all communications to members and the broader geography community through AAG's digital marketing channels. The Digital Marketing Coordinator will work with stakeholders across the organization to establish clear goals and objectives and implement marketing opportunities and digital campaigns to achieve them. This position will manage AAG social media channels, email communications, digital advertising, and monitor and report on campaign analytics. The Digital Marketing Coordinator will also update website content and monitor and report on website analytics.
Essential Job Duties
Serve as the primary point of contact and administrator of eblasts. Experience with marketing automation campaigns a plus.

Manage social media channels including LinkedIn, Facebook, Twitter, and Instagram to meet member and organizational needs.

Participate in the development of data-driven, dynamic marketing campaigns and strategies.

Ensure that the organization's mission and vision are clearly communicated through digital channels and maintain brand integrity throughout communications.

Identify, track and report on analytics for websites, email, social media and other digital communication platforms.

Assist in the development of digital creative assets for social media.

Collaborate with team members regarding audience profiles, content calendars, marketing strategies, measurement, and optimization.
Required Knowledge and Skills
Bachelor's Degree in business, marketing or related field.

3-5 years of marketing experience; minimum 2 years with digital communication channels and social media.

Experience working with analytics reporting, marketing products and automated campaign development. Experience using Informz a plus!

Excellent written and verbal communication skills.

Ability to balance workload with short- and long-term project deadlines, address changing priorities, and work well under pressure.

Proficiency in Office 365, Email, CRM/AMS systems, Google Analytics, Canva, Sprout Social (or similar social media management applications).
Travel: This position would be expected to travel at least one week a year to support the AAG Annual Meeting each spring. If the successful candidate is not located in the Washington, DC metro area, then a monthly presence in the AAG's DC-based office will also be expected.
Salary Range: We anticipate the starting salary range for this position to be $60,000-$65,000 annually.
To Apply: Please submit your cover letter and resume for consideration.
AAG encourages applications from traditionally underrepresented groups such as women, minorities, Indigenous peoples, people identifying as LGBTQ2SI, veterans, and people with disabilities. Applicants from private or public sector and nonprofit organizations are welcome.