Jobs
Baltimore, MD, USA

Hourly

Full Time
New Psalmist offers a generous benefit package, friendly faith-based working environment, and competitive pay.
---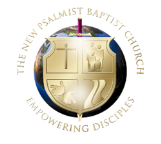 New Psalmist Baptist Church has a rich history that spans over 100 years. Under the stewardship of Bishop Walter S. Thomas, New Psalmist Baptist Church has grown to over 7000 members and in 2010 the Church moved to a brand new 4000 seat worship facility. The New Psalmist Retreat and Meeting Center (NPRMC) is the second largest meeting and event space located within the Baltimore metropolitan area. Equipped with state of the art audio, visual, lighting, promotional services and delectable catering options, our convention center and banquet hall offers its clients affordable one-stop-shop service accompanied by impeccable presentations and incomparable services.
New Psalmist is searching for a Kitchen Utility Worker/Prep Chef to collaborate with our talented Chef in our state-of-the-art culinary kitchen. The Kitchen Utility Worker is responsible for assisting in the efficient operation of the kitchen by maintaining cleanliness standards through the operation of dishwashing equipment and sinks, polishing silverware, removing garbage, cleaning of equipment and work areas including the sweeping and mopping of floors. The Kitchen Utility Worker will also assist in general food preparation for events.
Minimum Qualifications
High School diploma, GED, or equivalent experience.

Responsible for operating the dish machine ensuring water temperatures are correct and soap and drying agents are connected and working properly

Removes trash and garbage to designated areas.

Maintain a clean and organized kitchen/dishwashing area, including walls floors and other areas as necessary

Prepare all food items as directed in a sanitary and timely manner in accordance with recipe, portion control and presentation specifications.

Maintain Sanitation for health and safety standards in work areas

Assists with the set-up and break down of events or additional kitchen spaces

T

ransport Meals to as directed

Ability to work in a group/team and function efficiently.

Ability to follow all unit safety requirements.

Utilize all Personal Protective Equipment's per guidelines

Must be able to follow verbal directions

Must have basic cooking skills

Able to work in a demanding environment

Able to work early mornings, nights, and weekend

Maintains high standards for work areas and appearance.
Work Environment, Equipment, Physical Demands
This list represents the demands that the position requires. The list may not be all-inclusive.
Physically able to stand and move during the length of shift; able to bend and kneel through shift; able to lift and or move up to 50 pounds.

Must be able to reach, pull, and push.

Requires manual dexterity, auditory and visual skills.

Able to work in hot and cold environments and extreme temperatures.
New Psalmist offers a generous benefit package, friendly faith-based working environment, and competitive pay.
To apply: Please submit your resume and cover letter for consideration.
---------------------------------------------------------------------------------------------------------------------------------------
New Psalmist Baptist Church is an equal opportunity employer, and all qualified applicants will receive consideration for employment without regard to hairstyle, race, color, religion, age, sex, national origin, disability status, genetics, protected veteran status, sexual orientation, gender identity or expression, or any other characteristic protected by federal, state or local laws.