Jobs
Baltimore, MD, USA

Salary

Full Time
New Psalmist offers a generous benefit package, friendly faith-based working environment, and competitive pay.
---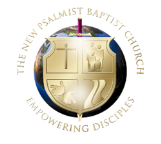 New Psalmist Baptist Church has a rich history that spans over 100 years. Under the stewardship of Bishop Walter S. Thomas, New Psalmist Baptist Church has grown to over 7000 members and in 2010 the Church moved to a brand new 4000 seat worship facility. The New Psalmist Retreat and Meeting Center (NPRMC) is the second largest meeting and event space located within the Baltimore metropolitan area. Equipped with state of the art audio, visual, lighting, promotional services and delectable catering options, our convention center and banquet hall offers its clients affordable one-stop-shop service accompanied by impeccable presentations and incomparable services.
New Psalmist is searching for a Head Chef to oversee daily food preparation, delegate tasks to kitchen staff, ensure compliance with health and safety laws, manage inventory, manage cost management, create innovated recipes, and prepare high-quality menu items.
Minimum Qualifications
Minimum of 5 years' experience of kitchen management experience

Must have a Culinary Arts Degree

Must have Serv Safe certificate or be able to obtain a Safe Serve certificate

Experience with various cooking procedures and methods including baking, frying, blanching, grilling, boiling, broiling, sautéing, and brazing.

Must have experience cooking for groups of 5-200

Must be able to read and execute recipes; must have the ability to alter recipes for the size of groups

Experience using various cutting tools, cookware, and bakeware

Must be able to follow verbal directions

Able to work in a fast-paced environment

Able to prioritize and manage time efficiently

Able to work early mornings, nights, and weekends

Must maintain good body hygiene as well as hair and nail length

Must be able to run a shift alone when necessary
Work Environment, Equipment, Physical Demands
This list represents the demands that the position requires. The list may not be all-inclusive.
Physically able to stand and move during the length of shift; able to bend and kneel through shift; able to lift to 75 pounds or more.

Must be able to reach, pull, and push.

Requires manual dexterity, auditory and visual skills.

Able to work in hot and cold environments and extreme temperatures.
New Psalmist offers a generous benefit package, friendly faith-based working environment, and competitive pay.
To apply: Please submit your resume and cover letter for consideration.
---------------------------------------------------------------------------------------------------------------------------------------
New Psalmist Baptist Church is an equal opportunity employer, and all qualified applicants will receive consideration for employment without regard to hairstyle, race, color, religion, age, sex, national origin, disability status, genetics, protected veteran status, sexual orientation, gender identity or expression, or any other characteristic protected by federal, state or local laws.