Jobs
MD, USA

$18 to $24

Hourly

Full Time/Part Time
Atlantic Design offers a competitive salary and generous benefits package in addition to providing you with the opportunity to be a part of a dynamic and growing company.
---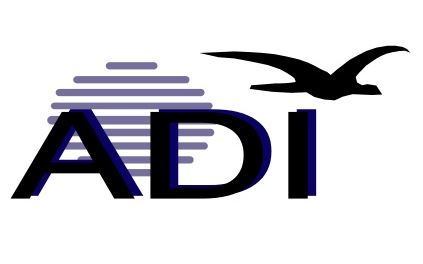 Atlantic Design, Inc is an established leader in the design of custom equipment for the blasting and coating industry. We are currently seeking part-time or full-time Manufacturing Mechanics with a strong work ethic for our growing company.
We are looking to invest in career minded applicants. If you have a positive attitude, good work ethic, are safety conscious, and have a willingness to learn, then we welcome you to apply. We are willing to teach and train if you are new to the industry.
If you are interested in part-time employment, then that consists of a minimum of 24 hours / 3 days a week. Part-time employees are not eligible for some benefits. If you are interested in full-time employment, then that consists of a minimum of 40 hours / 5 days a week. Full-time employees are eligible for all benefits.
Our employees are vital to our success, which is why we hire people for careers, not jobs.
Mechanics are responsible for assembling and installing pre-fabricated structural components in the building of our equipment. Duties include joining, repairing and performing light fabrication of metal and other weldable material by applying appropriate welding techniques and operating various welding / fitting / fabrication tools. Must maintain productivity and quality output.
Expectations / Qualifications:
High School diploma or GED.

Good general math skills and ability to read tape measure.

Basic hand/power tool knowledge.

Ability to follow instructions and work independently.

Dependable with strong attention to detail.

Skills that would be a plus: Mechanical experience, mechanical assembly experience, basic understanding of schematic /engineering drawings, fabrication.

Must be capable of physical demands of the position including walking, standing, climbing, bending, twisting, pushing, pulling and lifting/moving (up to 50 pounds).

Must be able to work in a manufacturing environment, recognizing various sounds and temperatures.

Must have a driver's license.

Must be willing to work overtime (if full-time)

Must be able to pass Drug screening test.
Starting pay will be $18 - $24 per hour, depending on experience and training needed.
Atlantic Design offers a competitive salary, a chance to grow and learn, a generous benefits package, in addition to providing you with the opportunity to be a part of a dynamic and growing company. Full-Time Benefits include:
Company contributed medical insurance, as well as dental insurance.

Company provided life insurance and disability, as well as voluntary life insurance options.

Paid vacation and sick leave, as well as 8 paid holidays.

Employee Assistance, Travel Assistance, and Identify Theft Protection coverages.

Simple IRA Retirement Savings with company match.

Footwear voucher plan with Red Wing Shoes.

Additional perks - Friday breakfasts, reduced priced BJ's membership.
Part-Time employees are eligible for retirement savings, footwear voucher plan, as well as paid sick leave.
If you are interested and feel you are qualified for this position, then please apply. We would love to hear from you.
---
To learn more about Atlantic Design, visit https://atlanticdesigninc.com/. Atlantic Design is an Equal Opportunity Employer.
Important note: Walk-in candidates and hard-copy resumes dropped off at our office will not be accepted and doing so will result in disqualification. We will only consider candidates that follow our online resume submission procedures.