Jobs
Atlantic Design offers a competitive salary and generous benefits package in addition to providing you with the opportunity to be a part of a dynamic and growing company. Benefits package includes paid vacation / sick time off, 8 paid holidays, medical, dental, disability, life insurance, and Simple IRA Retirement Savings Plan with company match.
---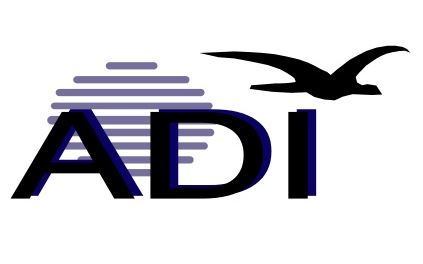 Atlantic Design, Inc is an established leader in the design of custom equipment for the blasting and coatings industry. We are currently seeking an organized and energetic self-starter to join our growing company in the Baltimore area.  We are looking for an outgoing team member who has excellent organizational, communications computer skills, and a self-starter energy; and is eager to develop and grow along with our company. This is a full time position with benefits.
Summary of Position:
As our Receptionist / Office Assistant, you will provide front desk receptionist and general office support with a variety of clerical activities and related tasks. Incumbent will be primarily responsible for answering incoming calls, directing calls to appropriate employees, incoming mail distribution, preparation of outgoing mail, requisition of supplies, purchasing / and data entry tasks, as well as additional clerical duties.
Some Specific Responsibilities:
Answer incoming calls within two rings, and direct caller to the appropriate employee; transfer calls to voice mail or take message when the employee is unavailable.

Be knowledgeable of phone systems and its capabilities and limitations.

Greet visitors in a friendly, polite and helpful manner. Responsible for ensuring visitors remain in lobby area, and do not gain access to office area unless authorized.

Answer questions about organization and provide callers with address, directions, and other information.

Receive, sort and stamp incoming mail. Deliver incoming faxes to the appropriate employee. Coordinate the pick-up and delivery of mail services (FedEx, UPS, etc.).

Provide administrative support to the President and other Directors.

Provide assistance to Purchasing Assistant in the areas of:

Matching packing slips to Purchase Orders.

Reviewing Order Acknowledgements for accuracy.

Checking status of orders/backorders.

Updating notes in operating system(s).

Order, receive, and maintain office supplies.

Coordinate repairs and maintenance for office equipment, such as copy and fax machines.

Verify and enter standard payables.

 
Qualifications and Skills:
High School diploma or equivalent required, some college a plus.

Minimum one year of relevant experience and/or training, or equivalent combination of education and experience.

Excellent computer skills (Word, Excel, Outlook) and demonstrated attention to detail are necessary.

Proficient typing skills are necessary.

Strong written and verbal communication is essential.

Previous multi-line phone experience a plus.

QuickBooks (or some other accounting software) experience a plus.
A position with Atlantic Design will provide you with the opportunity to be a part of a dynamic and growing company. If you are interested and believe you are qualified for this position, please submit your resume, cover letter, and salary requirements.
Atlantic Design is an Equal Opportunity Employer.
Important note:   Phone calls and emails to staff are not accepted and doing so will result in disqualification.  In addition, hard-copy resumes dropped off at our office will not be accepted.  We will only consider candidates that follow our online resume submission procedures.